Gettin' Grown Website
I developed web strategy, IA and wireframes for Gettin' Grown Productions, LCC with a team of three other people. Gettin' Grown is a web series that the company wanted to use to teach urban middle schoolers media literacy, video production and problem solving/conflict resolution. The work was divided evenly so every team member go to contribute to all parts.
Our team created a concept model for the website and determined that it needed four parts: 1) a public website for information and marketing, 2) a private student portal 3) an educator's portal 4) a parent's portal.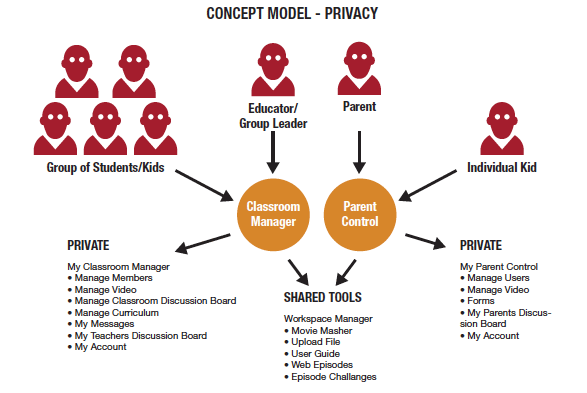 We developed IA's for all four sections of the website.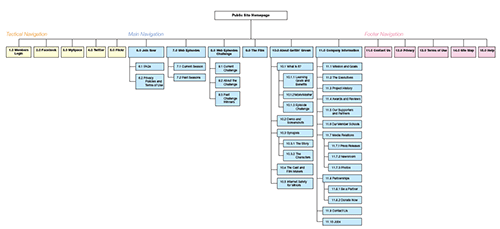 We conducted a cardsort and revised our IA according to the results.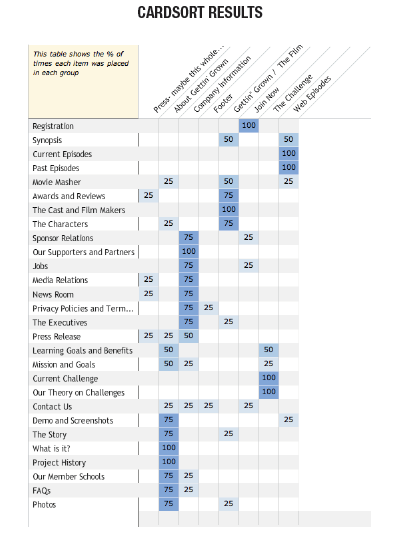 We conducted interviews of real target audience members to create a personals for teachers, non-profit decision makers, parents, at students.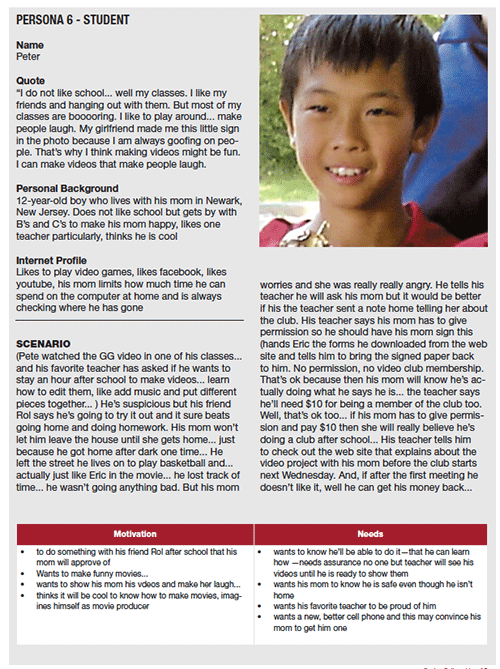 We create process flows for the main tasks, which we determined.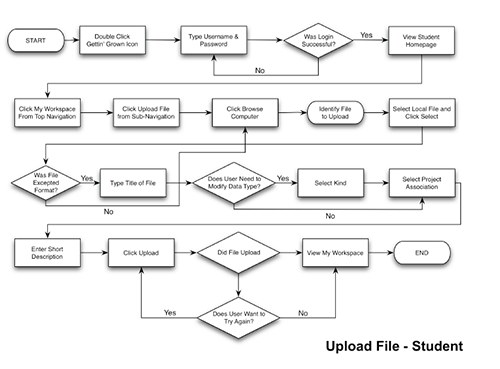 We created wireframes for the main sections of the website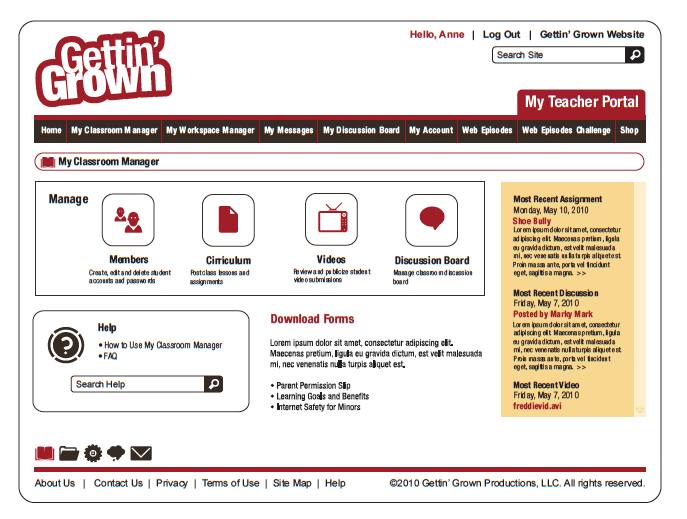 You can download the full report from this project here.